ZZ Plant Zenzi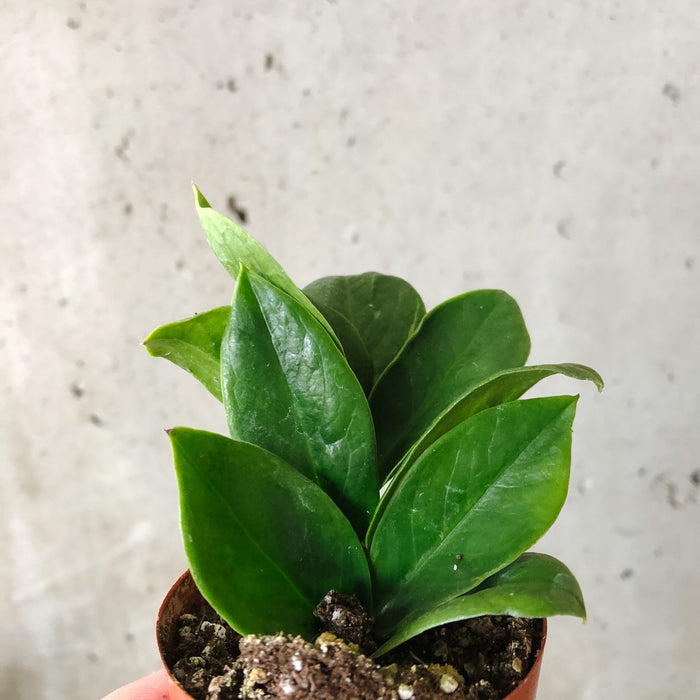 Name: Zamioculcas zamiifolia 'zenzi'
AKA: Vertical ZZ, Dwarf ZZ, Zam Zam, 
Why we love it: This is the cousin variety of the widely-known plant - the ZZ. The growth habit is more dense and vertical, however the care instructions are identical.
Light: Anything from low to bright light. They prefer bright indirect light.
Water: Water once the soil has dried. These plants are very drought tolerant.
Pet Friendly? No, these are toxic to pets.
Plants are sold in their nursery pots. Ceramic pots and baskets are sold separately.