Arid Potting Mix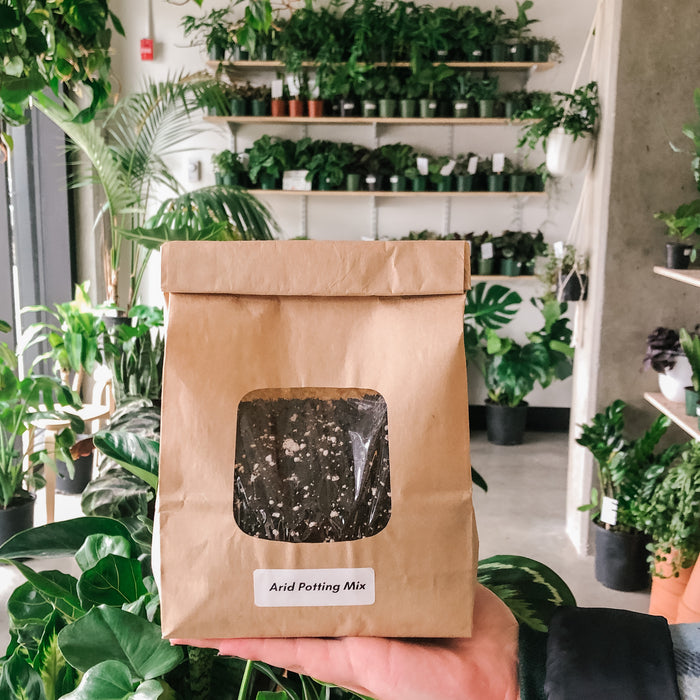 Our arid mix is sourced locally from growers that know arid plants best! This blend is perfect for your cacti and succulents. The base of the recipe includes:
Peat moss
Pumice
Fir Bark

Pre-bagged potting mix comes in a resealable bag.
Bring your own container to fill and save 10% on all soil bar products.