Yucca Cane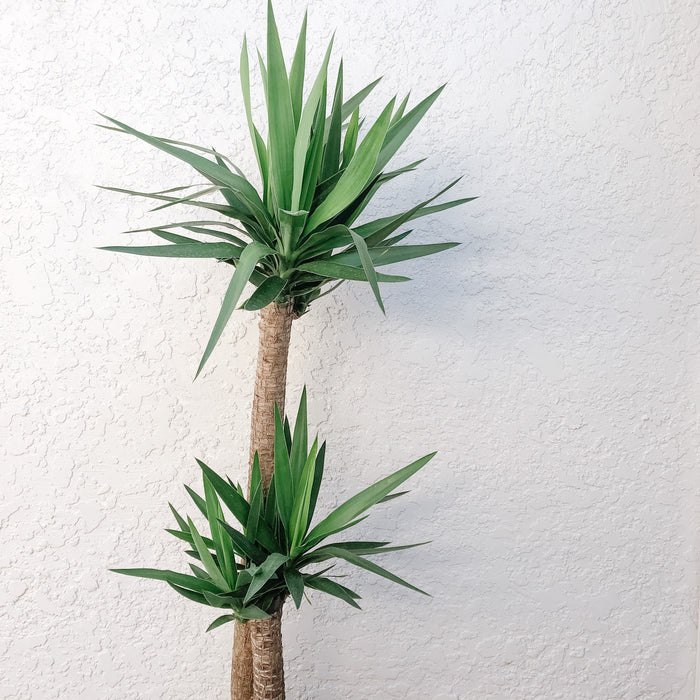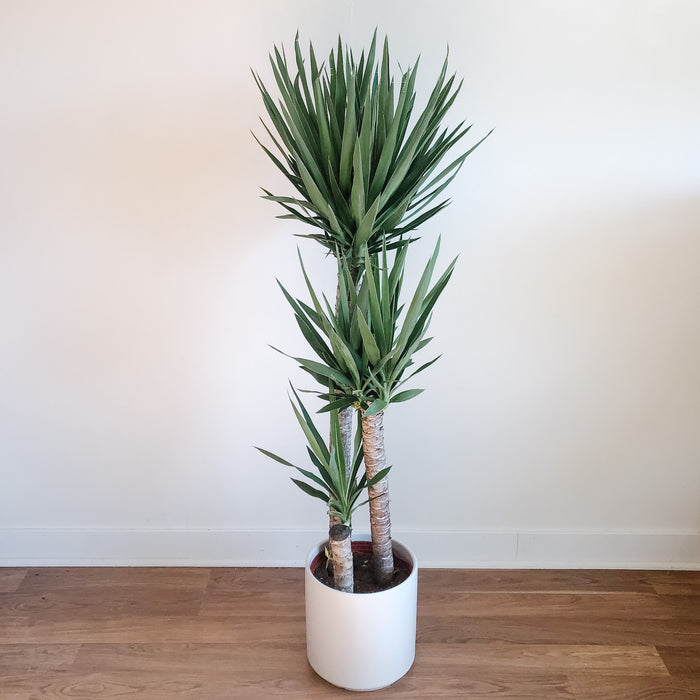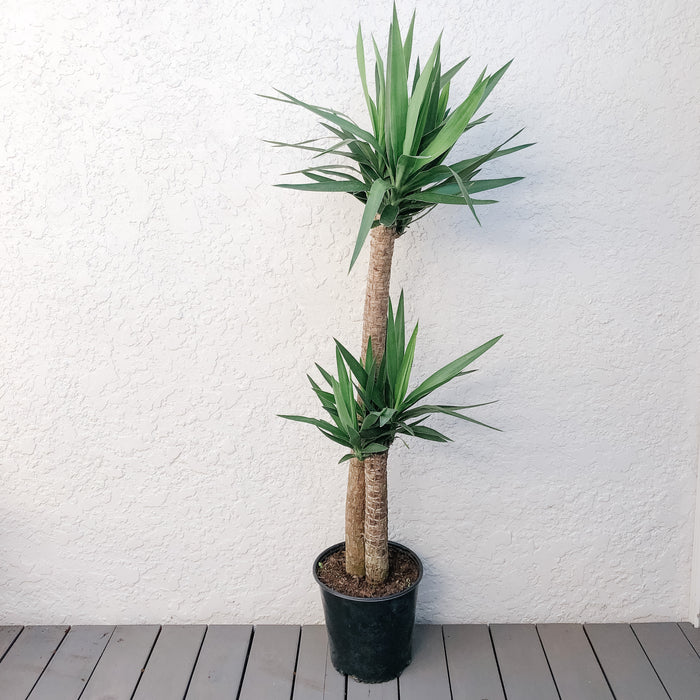 Name:  Yucca gigantea
AKA: Yucca Plant, Stick Yucca
Why we love it: This easy houseplant makes a statement. This is an excellent choice for a large houseplant for beginners. 
Light: Bright to Moderate indirect light
Water: Allow the soil to dry out between watering
Pet Friendly? No, this plant is toxic to pets.
Each plant is unique and plants are sold in their nursery pots. Ceramic pots and baskets are sold separately.