White Velvet Tradescantia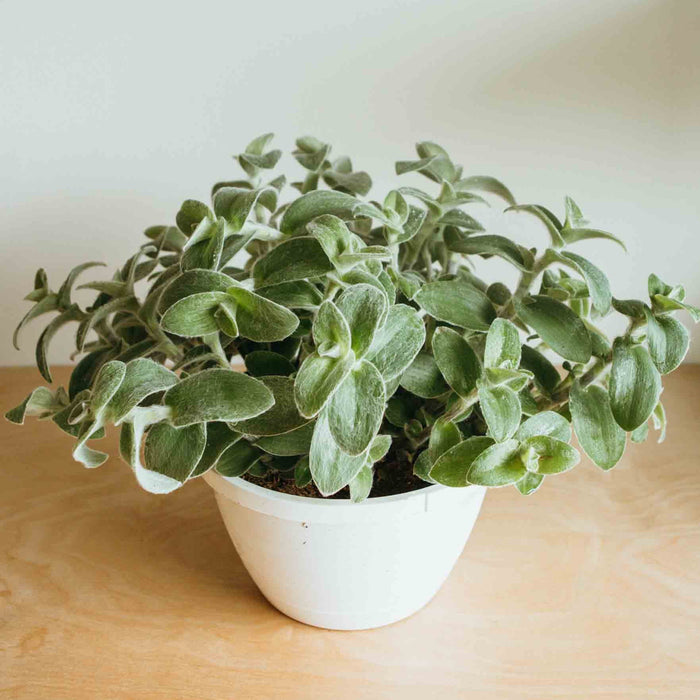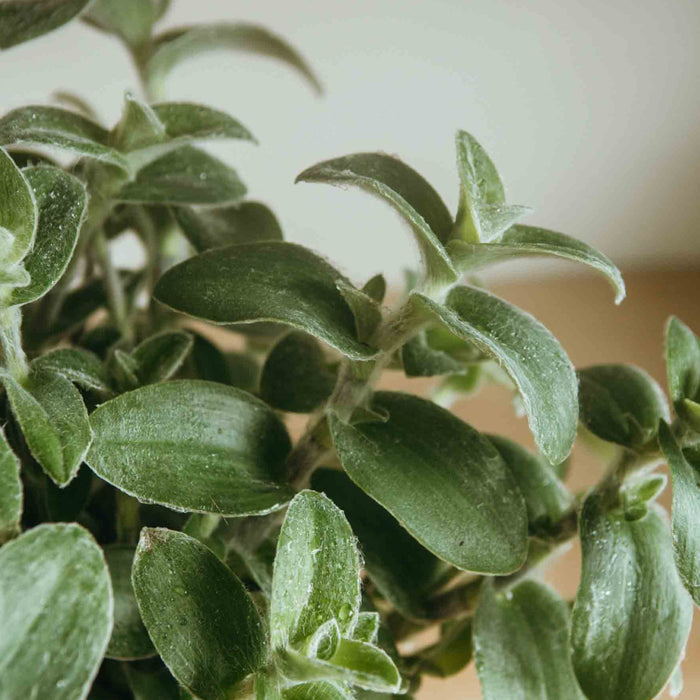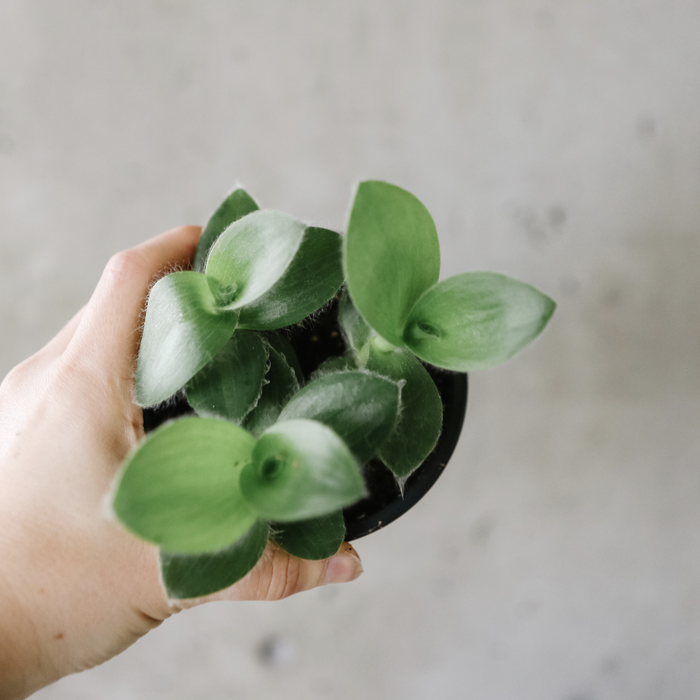 Name: Tradescantia sillamontana
AKA: Spider tradescantia, White fuzz plant
Why we love it:  This variety of spiderwort is soft and fuzzy. A prolific grower that blooms with small purple flowers, this plant is easy to care for.
Light: Moderate indirect light.
Water: Let soil dry slightly between waterings. Let dry even more during colder months.
Pet Friendly? No, this plant is not pet friendly.
Plants are sold in their nursery pots. Ceramic pots and baskets are sold separately.