White Signature Stone Hanging Planter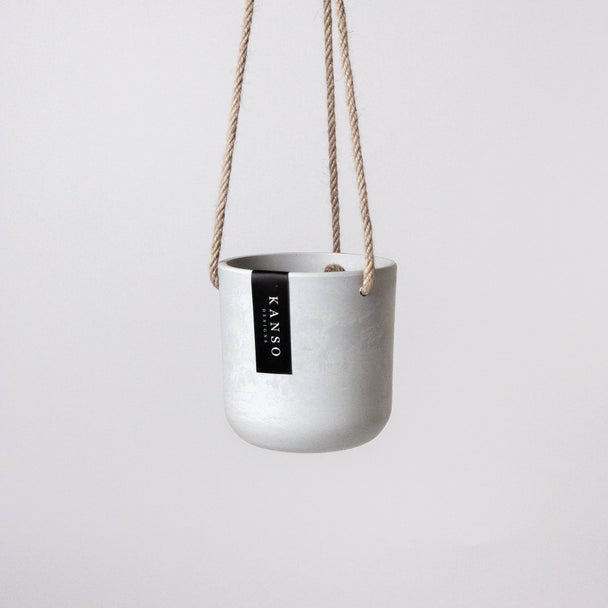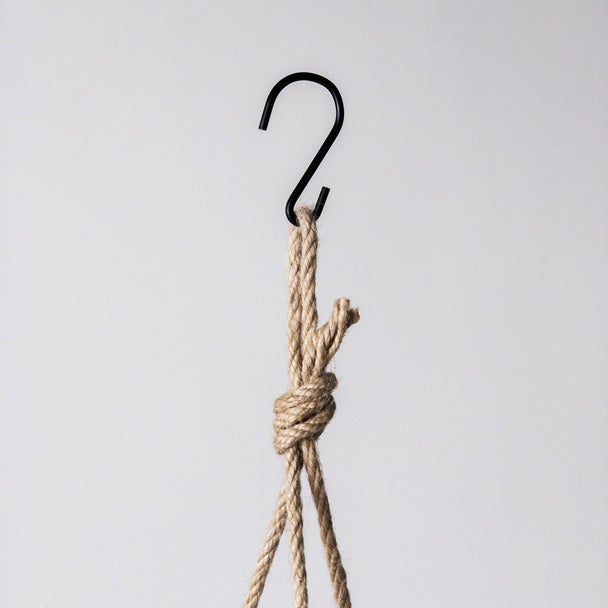 This hanging planter is made entirely from recycled plastic, wood dust, and natural stone. Despite being crafted from repurposed materials, this planter is suitable for indoor and outdoor use, and has an optional drainage hole.
Rope length varies between 18 inches and 22 inches
Hardware and drainage plug included.
DIMENSIONS:
4 inch : 4.75" Width x 4.75" Height
8 inch : 7.9in Width x 5.5in Height 
10 inch : 9.85in Width x 4.75in Height
12 inch (shallow): 12in Width x 4.33 Height 
12 inch (deep): 12in Width x 8.25in Height