Serpent Fern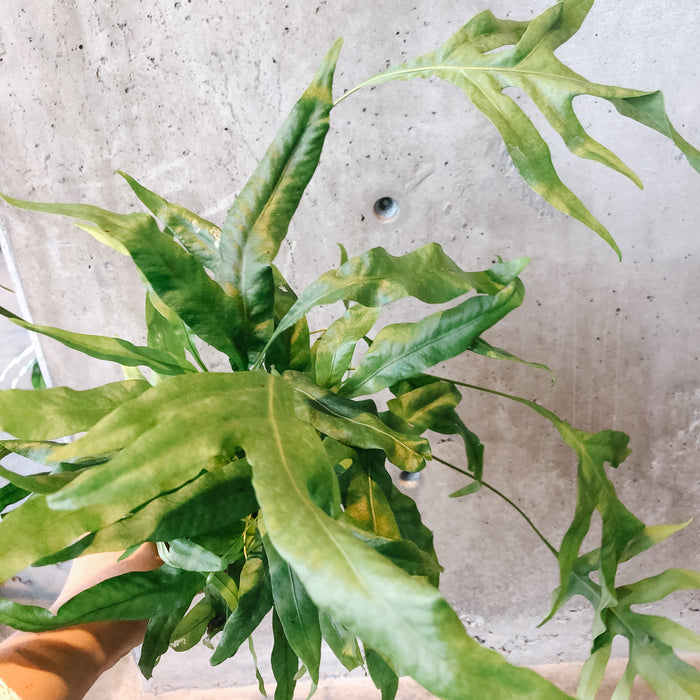 Name: Microsorum scolopendrium 'Laua'e Iki'
AKA: Laua'e Iki Fern, Serpent Fern, Water Fern, Wart Fern, Creeping Fern 
Why we love it: The unique fronds and growth of this fern catch your eye every time! 
Light: Moderate to bright indirect light
Water: Maintain moisture and humidity for this plant. Do not let dry out or sit in water
Pet Friendly? Yes, this plant is safe for pets
Plants are sold in their nursery pots. Ceramic pots and baskets are sold separately.