Pilea Dark Mystery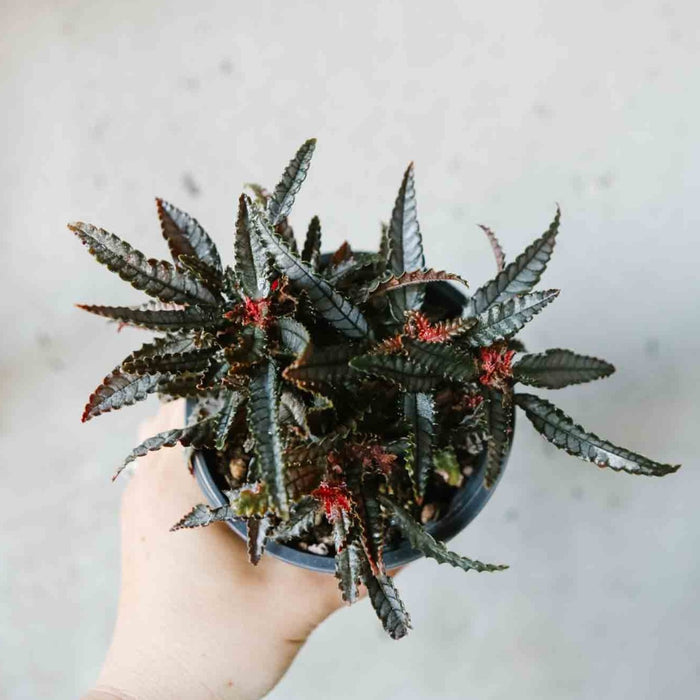 Name: Pilea involucrata 'Dark Mystery'
AKA: Lizard Tails Pilea
Why we love it: This Pilea is deep in colour - typically brown or red - and has serrated edges. The unusual appearance of this plant explains the unusual common names.
Light: Moderate to bright indirect light.
Water: Let the soil dry 1-2 inches down the pot before watering again.
Pet Friendly? Yes, this plant is pet friendly.
Plants are sold in their nursery pots. Ceramic pots and baskets are sold separately.