Norfolk Pine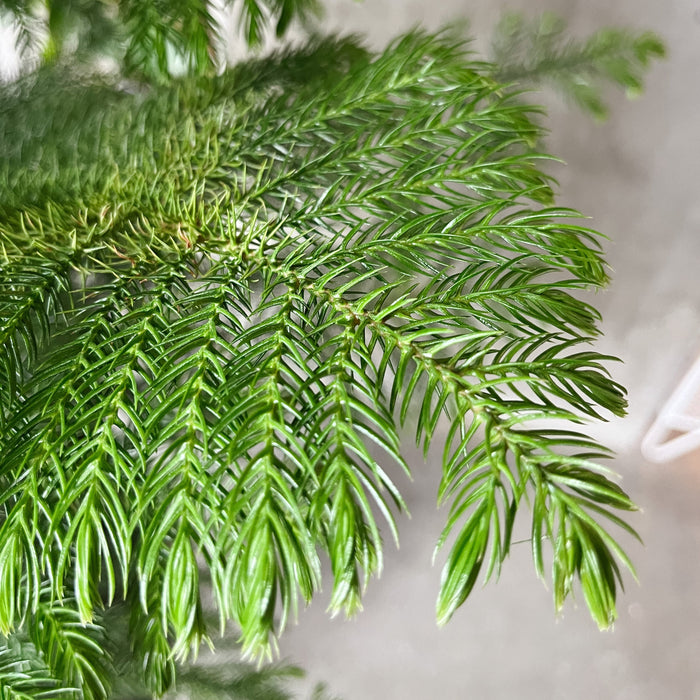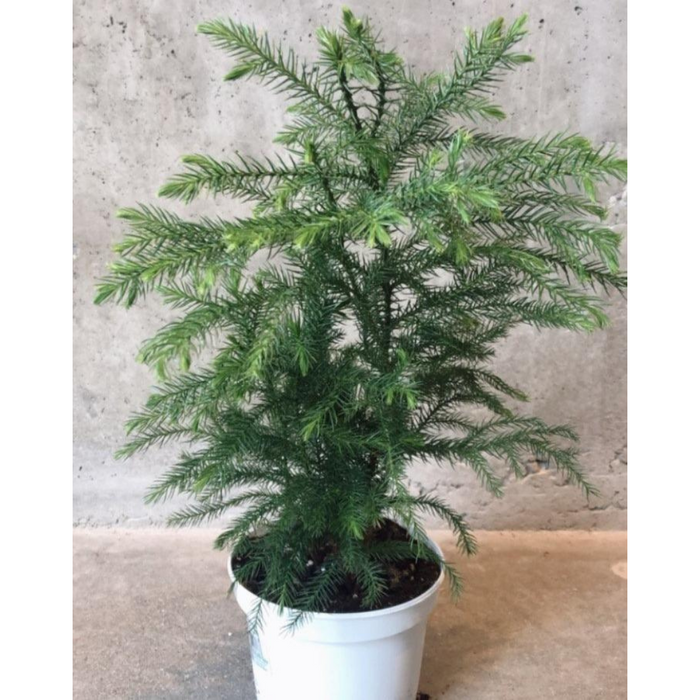 Name: Araucaria heterophylla
AKA: Norfolk Pine, Norfolk Island Pine, Nordic Pine
Why we love it: Bring the holidays home with a Norfolk Pine! This festive plant is a great sustainable alternative to a traditional Christmas tree, plus it can live in your home as a beautiful houseplant for the rest of the year. Enjoy its bright and light presence in your home by providing plenty of light and watering weekly.
Light: Bright direct to indirect light. 
Water: Wait until the top of the soil is dry to water.
Pet Friendly? No, these plants are potentially toxic to pets.
Plants are sold in their nursery pots. Ceramic pots and baskets are sold separately.