Milky Way Cast Iron Plant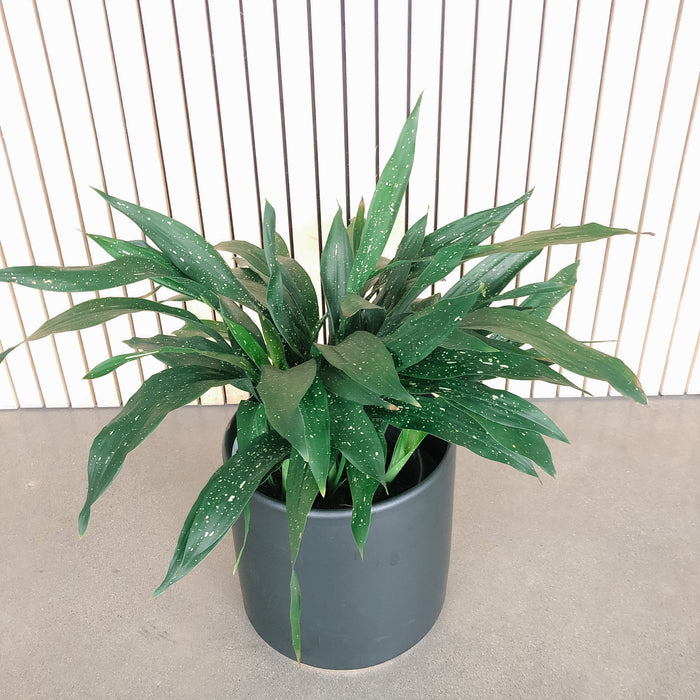 Name: Aspidistra eliator 'Milky Way' 
AKA: Milky Way Cast Iron Plant, Bar Room Plant
Why we love it: This very hardy plant produces elongated leathery leaves with white speckles and spreads via underground rhizomes. Notoriously hard to kill, these plants make great low-light or office plants. This plant is very tolerant of low light, dry air, and other indoor conditions that some tropical plants struggle with.
Light: Low to moderate indirect light
Water: Allow the top inch of soil to dry between watering
Pet Friendly? Yes, this plant is pet-friendly.
Plants are sold in their nursery pots. Ceramic pots and baskets are sold separately.