Lilac Scallop Planter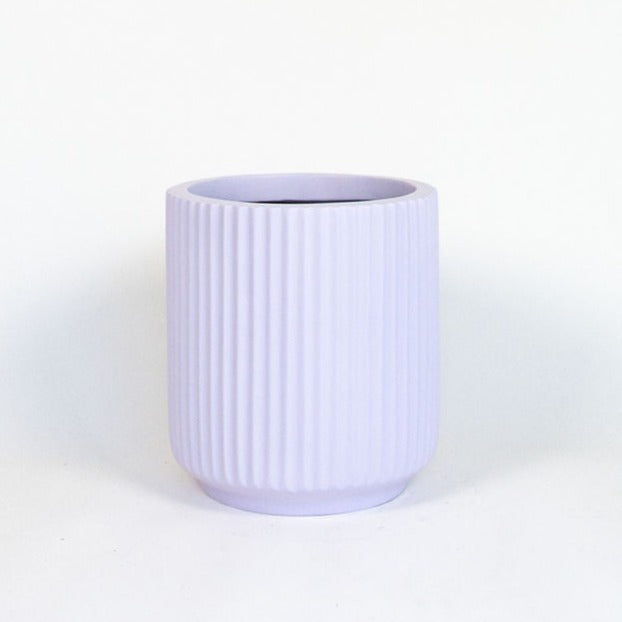 This cutie can be dressed up or down, housing plants or dried florals. Its linear design adds a unique touch to your home.
These planters are curated from a sourced custom fibreglass compound that is the same material used for cars, kayaks and boats. They are lightweight, suitable for indoor and outdoor use, and are hand-painted with water-based paints that don't fade.
DIMENSIONS: 
SM (8"x8") : Internal -  6.25" d x 6.25" w x 7.5" h
                      External - 8" d x 8" w x 8" h
MED (11"x11") : Internal -  9" d x 9" w x 10" h
                           External - 11" d x 11" w x 12" h