LECA Clay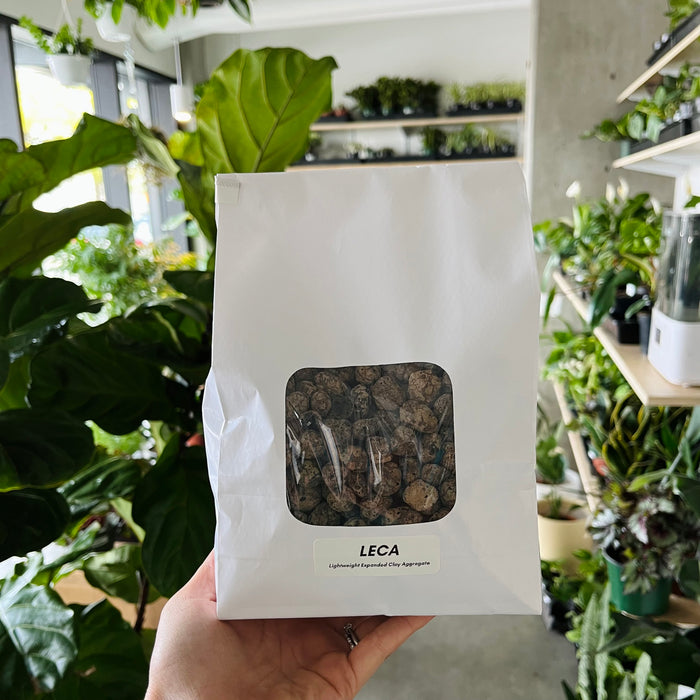 This clay media is used as a soil substitute for your indoor plants. LECA stands for "Lightweight expanded clay aggregate" and is great for propagation, preventing pests, and regulating water.
The LECA comes in a resealable bag.

Bring your own container to fill and save 10% on all soil bar products.