Hoya Retusa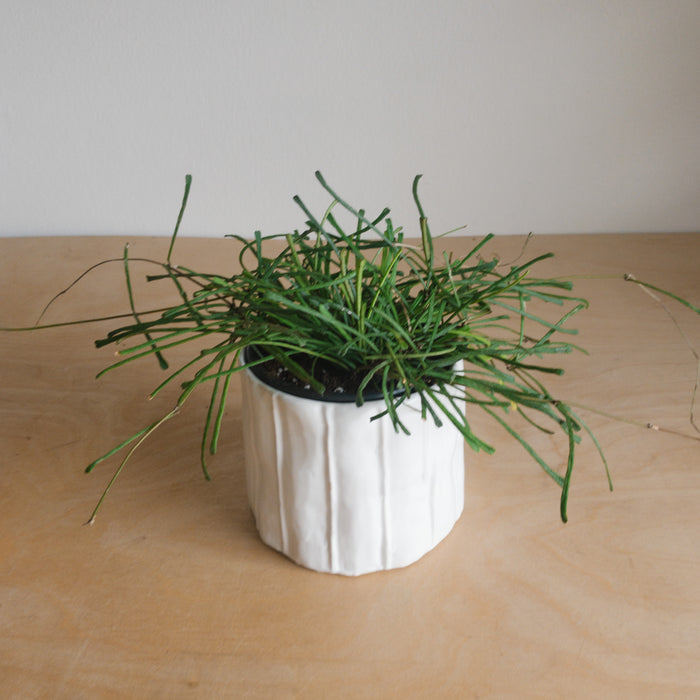 Name: Hoya retusa
AKA: Grass-leaved hoya
Why we love it: This delicate-looking hoya is a great low-maintenance option. Its unique grass-like foliage trails as the plant matures.
Light: Moderate to bright indirect light
Water: Avoid overwatering. Allow the top of the soil to dry between watering.
Pet Friendly? Yes, they are pet-safe
Plants are sold in their nursery pots. Ceramic pots and baskets are sold separately.