Hoya Krohniana Silver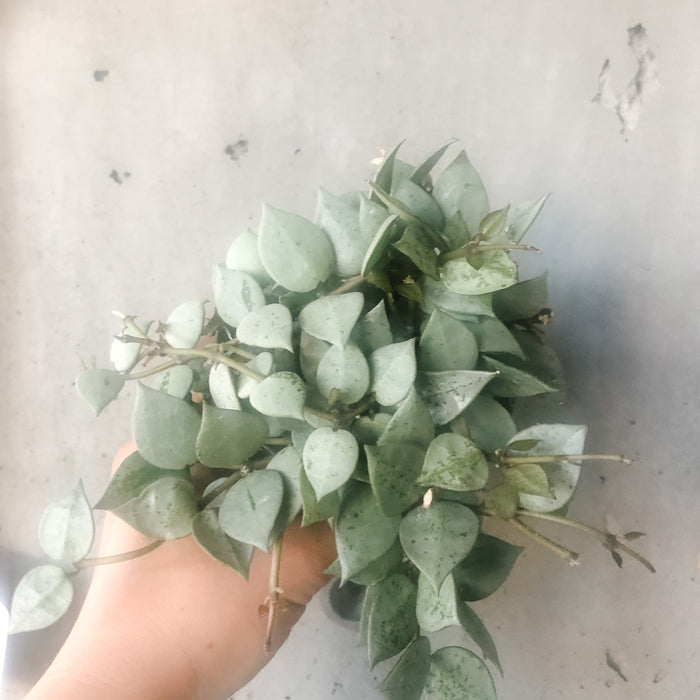 Name: Hoya krohniana 'Silver' 
AKA: Silver splash hoya, super silver hoya
Why we love it: The bold silver leaves with flecks of green are stunning on this trailing plant! 
Light: Moderate to bright indirect light. Can tolerate lower light. Bright indirect will encourage blooms. 
Water: Allow the top 1-2" to dry between watering
Pet Friendly? Yes, this plant is non-toxic!
Plants are sold in their nursery pots. Ceramic pots and baskets are sold separately.