Lime Maranta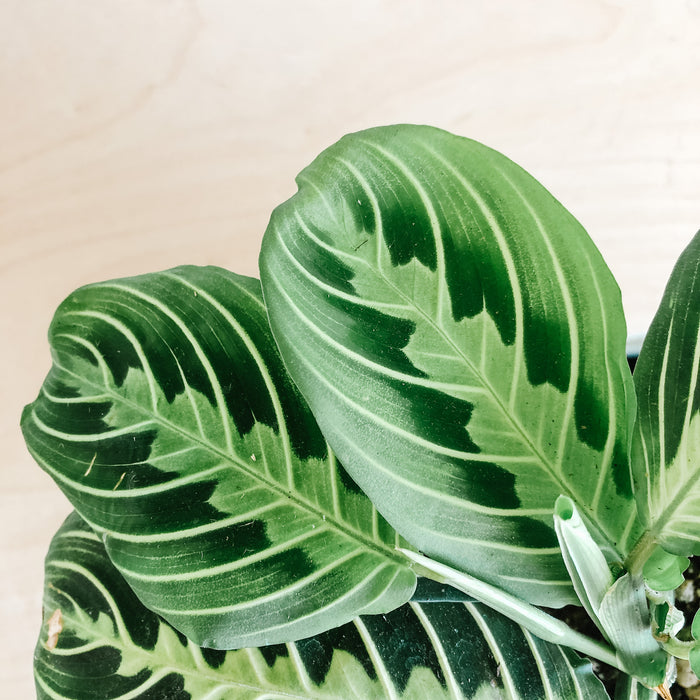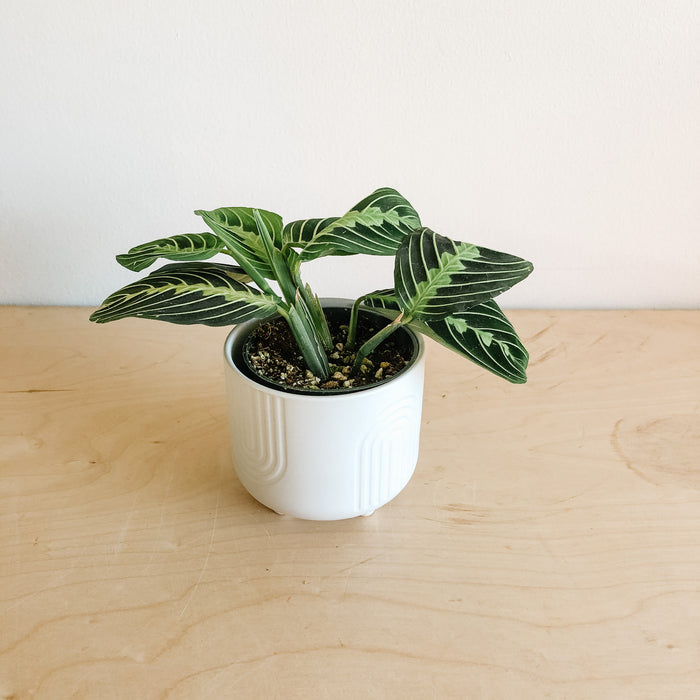 Name: Maranta leuconeura
AKA: Herringbone plant, prayer plant, green-veined prayer plant
Why we love it: The sharp lime green veining on this prayer plant is one of a kind!
Light: Moderate indirect light
Water: Allow the top inch of soil to dry between waterings. 
Pet Friendly?  Yes, this plant is pet friendly
Plants are sold in their nursery pots. Ceramic pots and baskets are sold separately.