Fittonia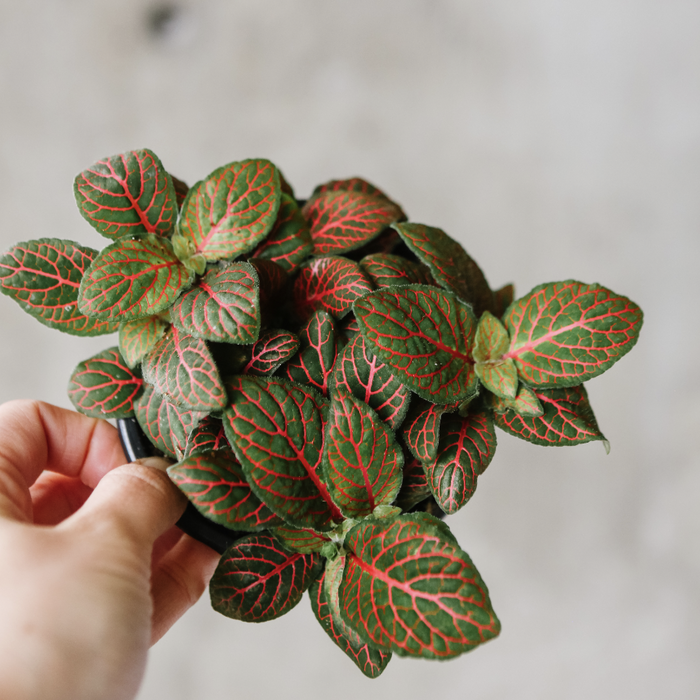 Name: Fittonia
AKA: Nerve plant, Mosaic Plant or Net Plant
Why we love it: These bright and cheerful compact plants brighten any room.
Light: Bright, indirect light
Water: This plant likes to be constantly watered and soil should be moist, but not soggy. 
Pet Friendly? Yes, these are safe for pets!
Plants are sold in their nursery pots. Ceramic pots and baskets are sold separately.