Fernwood Snake Plant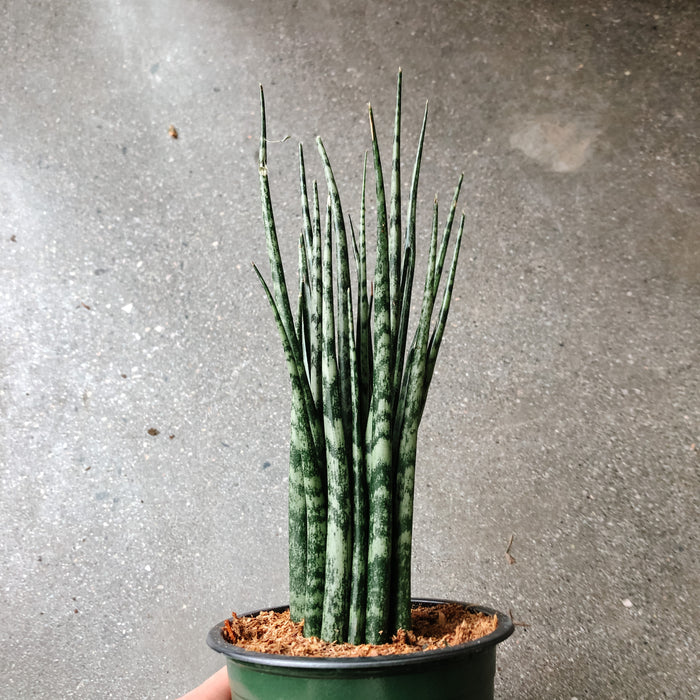 Name: Sanseveria 'Mikado Fernwood'
AKA: Cylindrical Snake Plant, Rodleaf Snake Plant
Why we love it: The unique upright, cylindrical shape to the foliage makes it a great compact and low maintenance plant.
Light: low to bright indirect light
Water: Allow the soil to dry between waterings. Do not overwater!
Pet Friendly? No, this plant is toxic to cats and dogs. 
Plants are sold in their nursery pots. Ceramic pots and baskets are sold separately.