Dracaena Compacta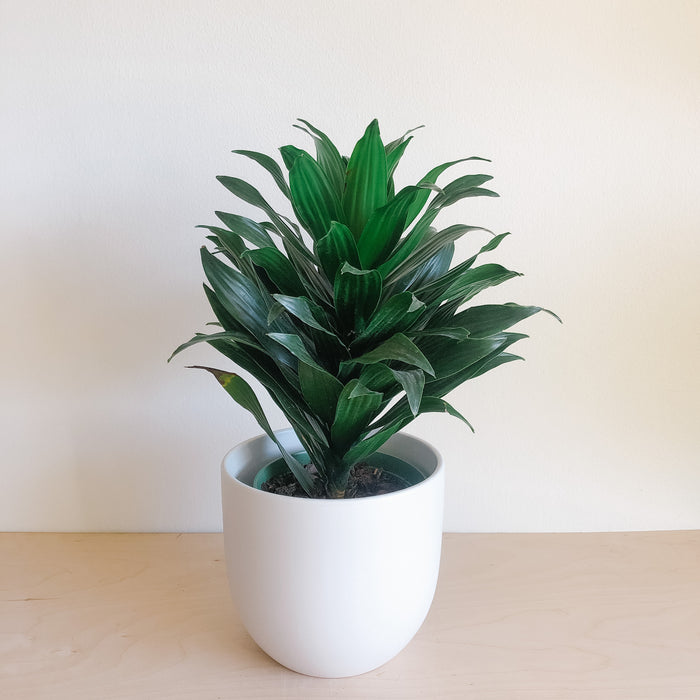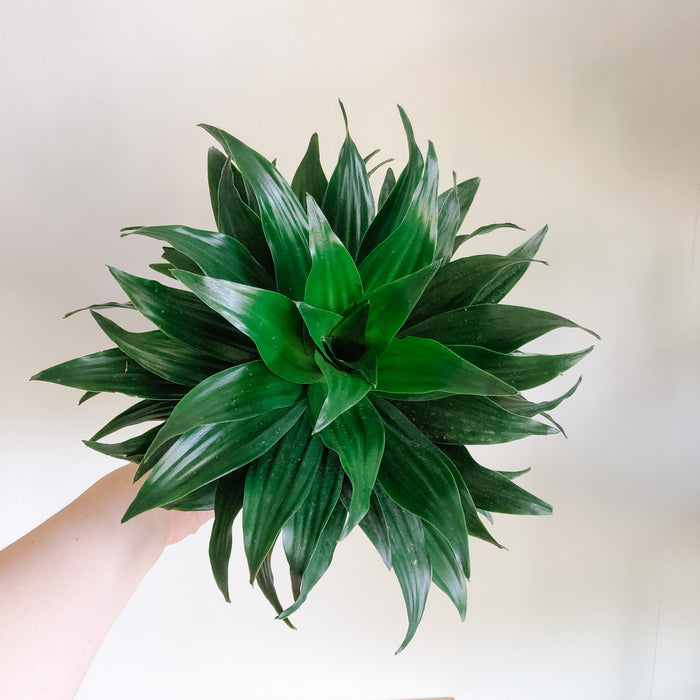 Name: Dracaena compacta
AKA: Dracaena Janet Craig
Why we love it: Dense tufts of green are a signature of this variety. We love the low maintenance and unique look of this plant.
Light: Moderate to lower light
Water: Allow the soil to dry (about halfway down the pot) before watering again
Pet Friendly? No, this plant is toxic if ingested.
Plants are sold in their nursery pots. Ceramic pots and baskets are sold separately.