Domino Peace Lily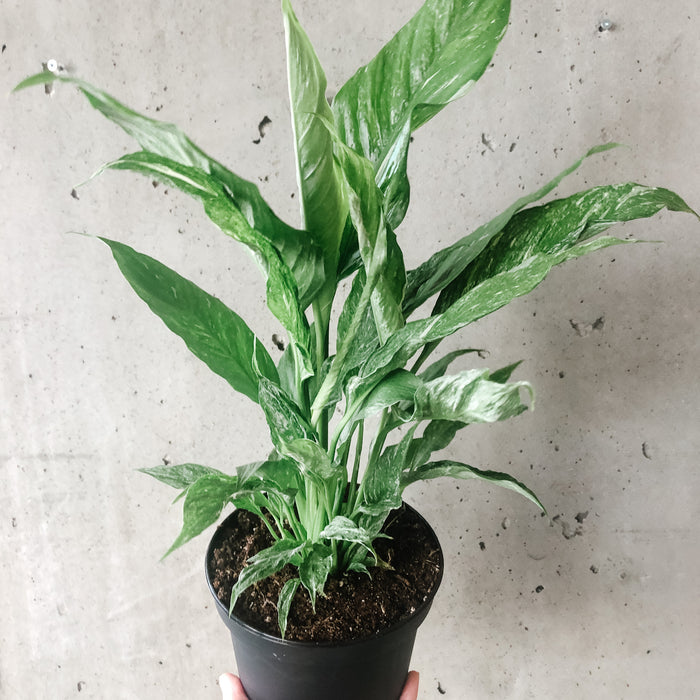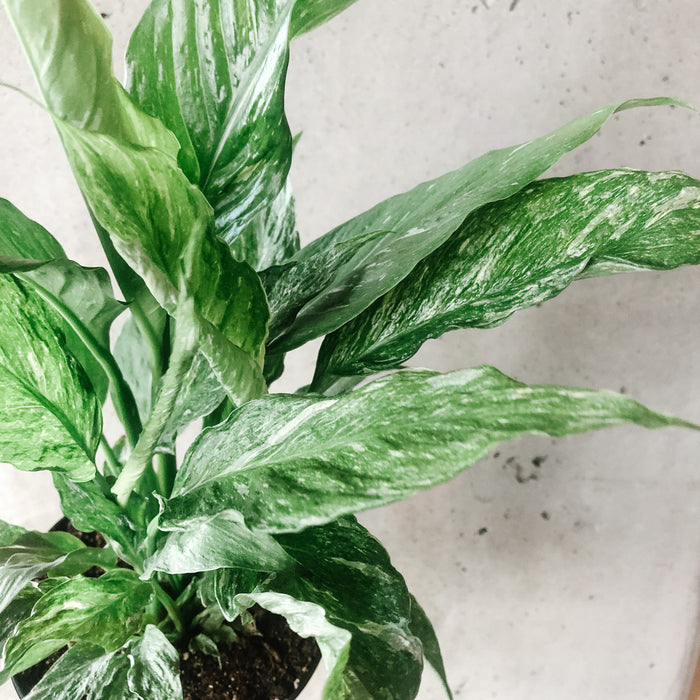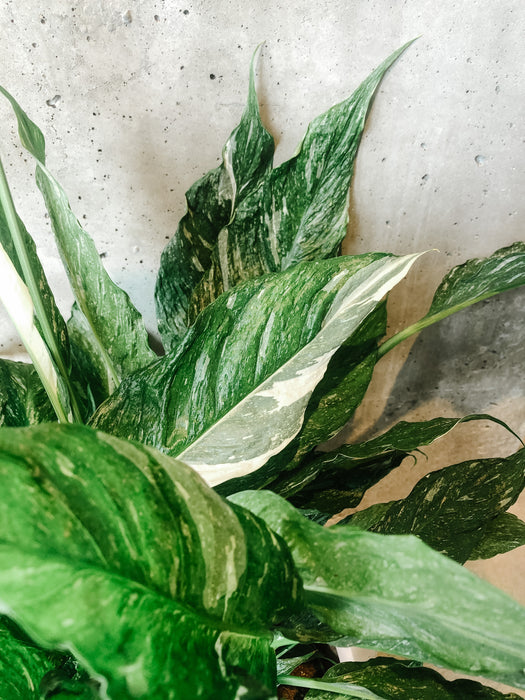 Name: Spathiphyllum 'Domino'
Why we love it: This variegated version of the classic peace lily makes a great addition to any collection. The white variegation compliments the white blooms beautifully. 

Light: Bright indirect light (this will encourage the plant to flower)
Water: Keep the soil moist, but do not overwater. 
Pet-Safe? No, this plant is not pet-friendly.
Plants are sold in their nursery pots. Ceramic pots and baskets are sold separately.