Coco Coir Croutons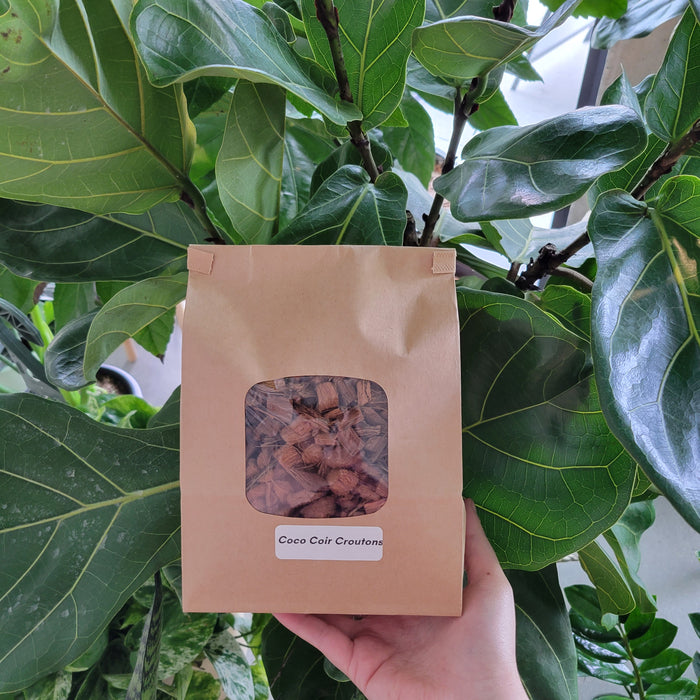 Coco coir pellets are a great alternative to clay pellets or rocks. They also provide better oxygen and air flow to plant roots if integrated into soil mixtures. Coco croutons can also be used as a soil-less medium for plants like orchids!
Pre-bagged coco coir croutons comes in a resealable bag.

If you are shopping in-store you can buy coco coir croutons by the scoop (1 L per scoop) and take it home in your own reusable container. 
Bring your own container to fill and save 10% on all soil bar products.