Caladium - Assorted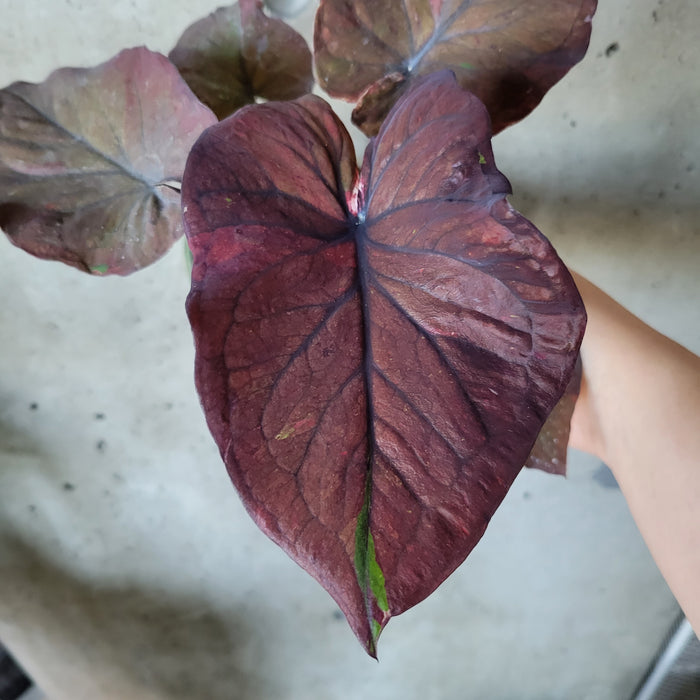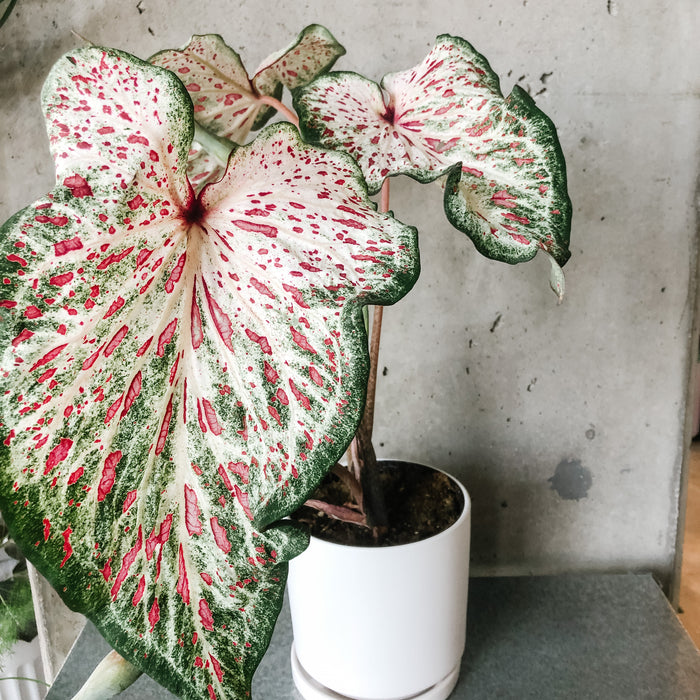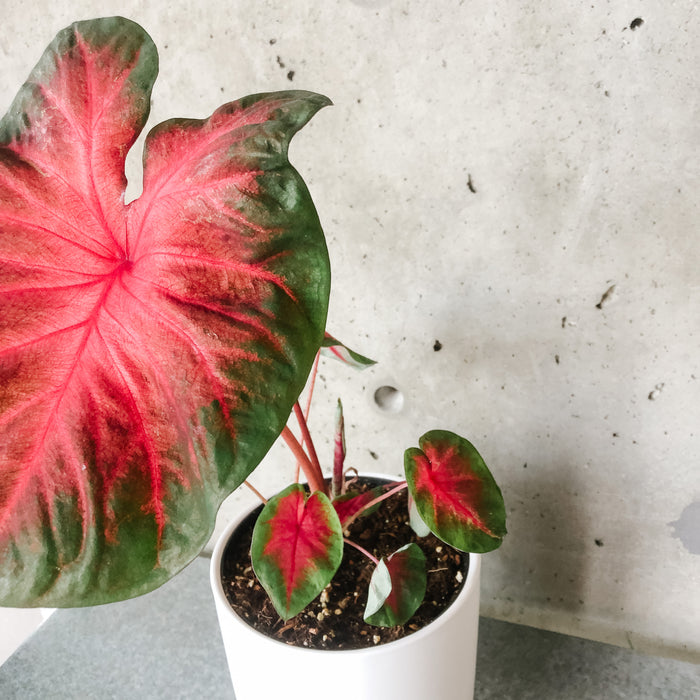 Name: Caladium sp. 
AKA: Elephant ear, Angel Wings
Why we love it: The bold colours of the leaves are jaw dropping!! From white to green or pink, theres a colour for everyone. 
Light: Moderate to bright indirect light
Water: Allow the top 2-3 inches to dry between watering. These plants enjoy extra humidity as well. 
Pet Friendly? No, this plant is toxic if ingested
Plants are sold in their nursery pots. Ceramic pots and baskets are sold separately.