Benigo Pink Begonia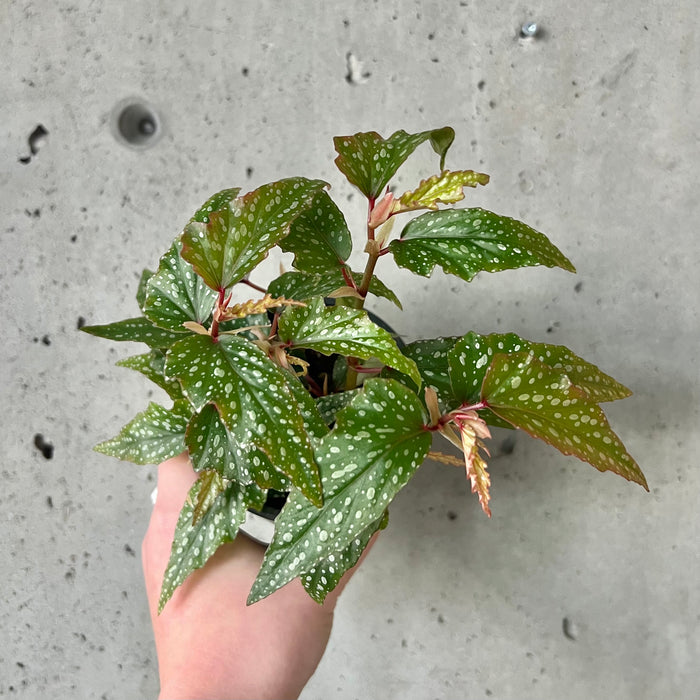 Name: Begonia 'benigo pink' 
AKA: Pink Angel Wing Begonia, Pink Polka Dot Begonia
Why we love it: This variety of Angel Wing Begonia is loved for its smaller foliage and variegation spots of pink and white.
Light: Bright indirect light
Water: Allow the top 1/2 inch of soil to dry between watering.
Pet Friendly? No, this plant is toxic to pets and people.
Plants are sold in their nursery pots. Ceramic pots and baskets are sold separately.