Beachwood Smooth Finish Planter and Tray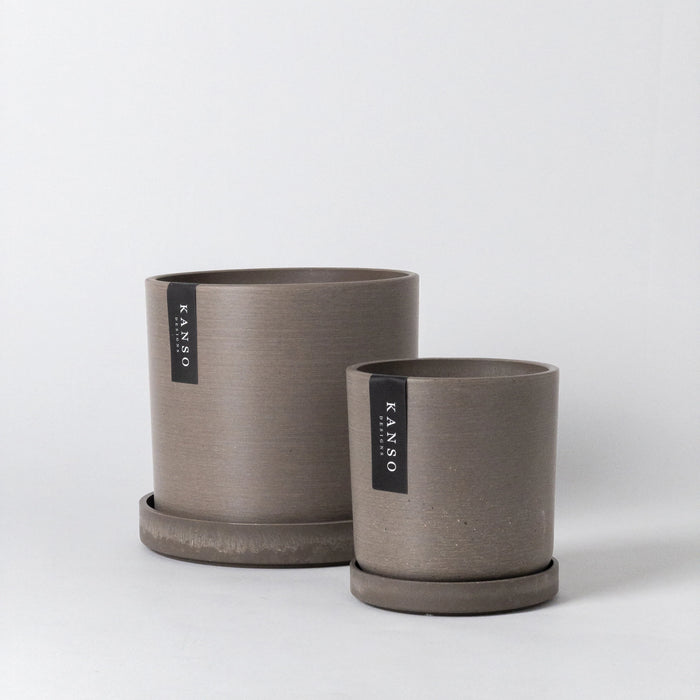 These planters offer a modern update to the traditional earthy tones. Elevate your aesthetic, and add a unique contrast to your plant collection. Each set comes with 1 planter with a drainage hole, plug, and 1 matching saucer. 
Made with recycled plastics, the finished product is combined with materials like natural stone and wood to completely change the nature of plastic into a green composite material. As each planter is the result of handcrafted finishes, each item contains its own personality and unique details.
This planter can be used for indoor or outdoor use, and comes with an optional drainage plug
Plants and accessories are not included.
DIMENSIONS: 
4 inch Planter Measurements: 4.75in Width x 4.75in Height (4.25in Opening Diameter | 3in Bottom Diameter)
Saucer Measurements: 4.65in Diameter x 0.7in Height 
7 inch Planter Measurements: 7in Width x 6.3in Height (6.4in Opening Diameter | 4.75 Bottom Diameter)
Saucer Measurements: 7.5in Diameter x 1.25in Height