Moisture Meter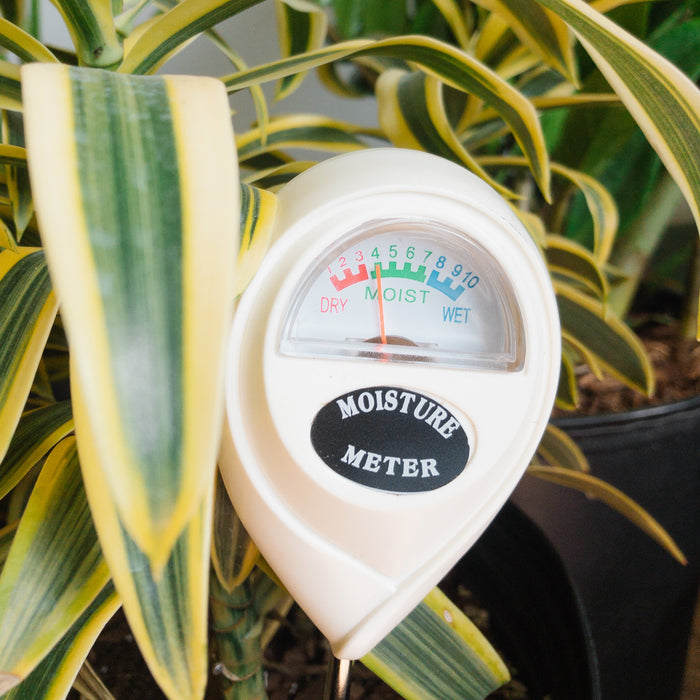 Take the guesswork out of watering. This moisture meter will help you to determine whether your plant is ready for its next watering.
To use:
insert the meter into the soil at root level

wait several seconds for the moisture reading to settle
remove the moisture meter after use. Wipe clean with a cloth and store in a cool, dry place.
Moisture meters are especially useful if you struggle in determining the soil moisture of your plant. It is also very beneficial for large plants in deep planters.
Moisture meters are meant to be used in conjunction with (not a replacement for) your own plant care knowledge and experience.