Chameleon Plant Animal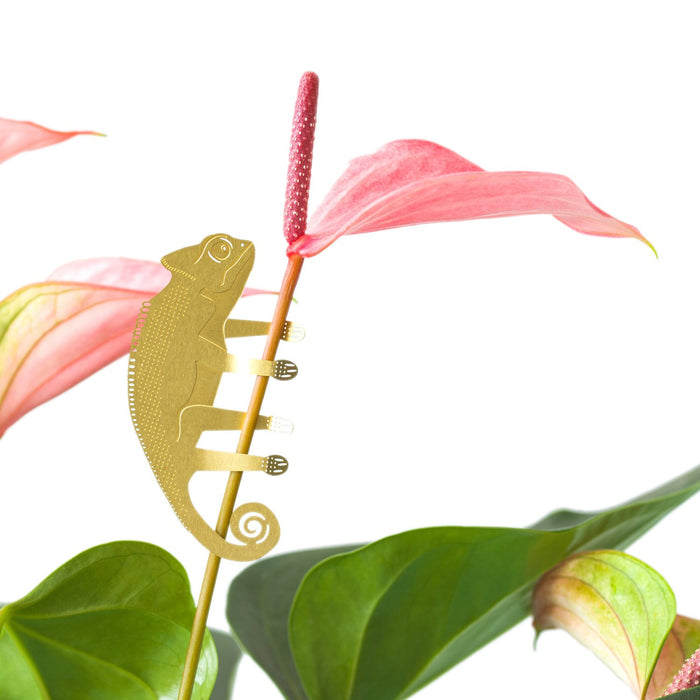 This cool chameleon grasps to your houseplants stems or slides onto the leaves. The perfect little reptile to bring your indoor jungle to life.
These little guys are made out of corrosion resistant brass, so no worries damaging them with watering, misting, or humidity!
We have 16 other creatures in stock, check out the other fun animals we have in store!